18 Sep

Postcards

Chilly winds, days getting shorter, the prospect of snow, missing the warm summer sun… this led me to draw my first "postcard" of a Florida beach scenery several years ago.

For the longest time I did not know what to do with the postcard idea, but it turned out to be the perfect counterpart to my long-term project.

Postcards is about the small moments in life, therefore places I've visited, everyday details I've noticed and various pictures I took. Basically, "everyday magic". This series of small drawings also allows me to experiment, try out new colors, paper or techniques that might be useful for larger artworks.
It's also travel size and I can finish it in a few days which is great for my sanity.

I started my most recent "Postcard" in my hometown in Austria and finished it in Cologne, Germany.
It's a reflection on a door in a small village called Hermance very close to the French border and near Geneva, Switzerland.
There is a nice hiking area through fields, forest and vineyards. The starting point is this idyllic village with traditional houses.

I tried out a very rough paper for this small drawing. The plus side, it allowed me to add a lot of layers, the downside – you have to add a lot of layers and drawing with precision is very hard since the surface is so uneven. I definitely will not use this paper for larger projects.
Another fun fact: I added an extra that can only be seen in UV-blacklight.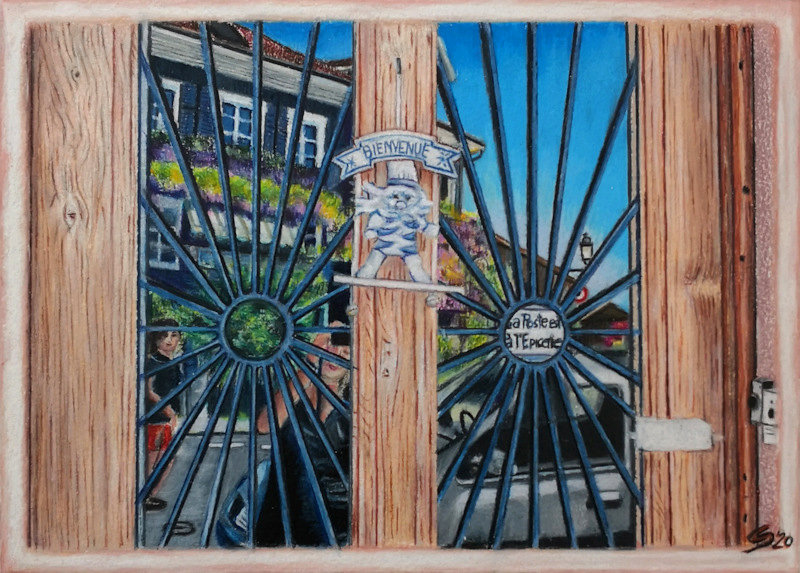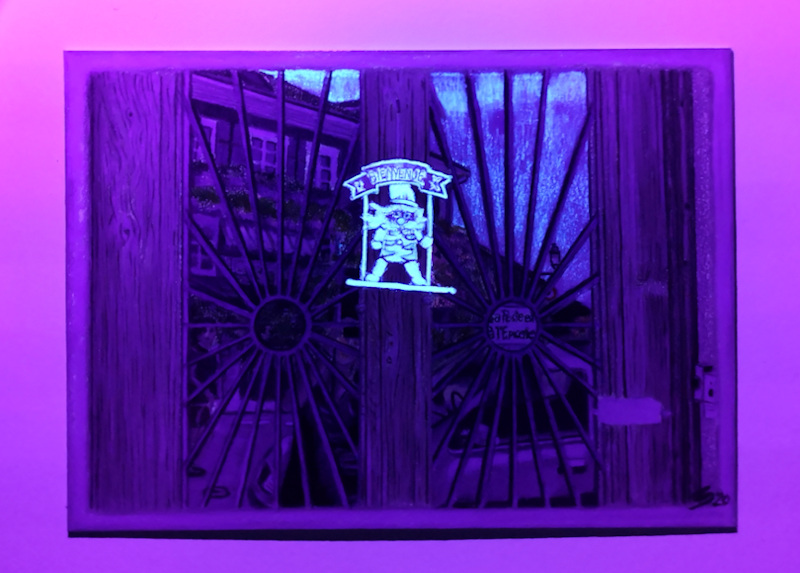 Before that, did another small water drawing of a place in the forest of my hometown in Austria.
I guess most people don't really notice the water trickling down the rocks that much. However, you can see beauty in the small details if you pay attention.
Some future large size (Space In Between) drawings will include glass, reflections and water. So, it helps me to know what to do and what definitely not to do for my next large size artworks.
Stay tuned for this next adventure!